Spectacular property at 28 Km from Santiago de Compostela, located in a place with great charm and surrounded by Galician native vegetation, the house dating from 1850 has all the characteristics of the old Galician ancestral houses. The reform conserves many of the architectural details that make this property a unique and exclusive good, you have to mention a beautiful antique wooden balconada in front of the house or a stone sun clock on the back side of it. The plot has a surface area of 8450 m2 totally enclosed with several access gates. In it we can find several springs of water and stone fountains in an environment surrounded by fruit trees and authochthonic of the area. The property is complemented by a spectacular swimming pool, Horreo Gallego and Palomar. The property urges to sell it, all the counteroffers are valued.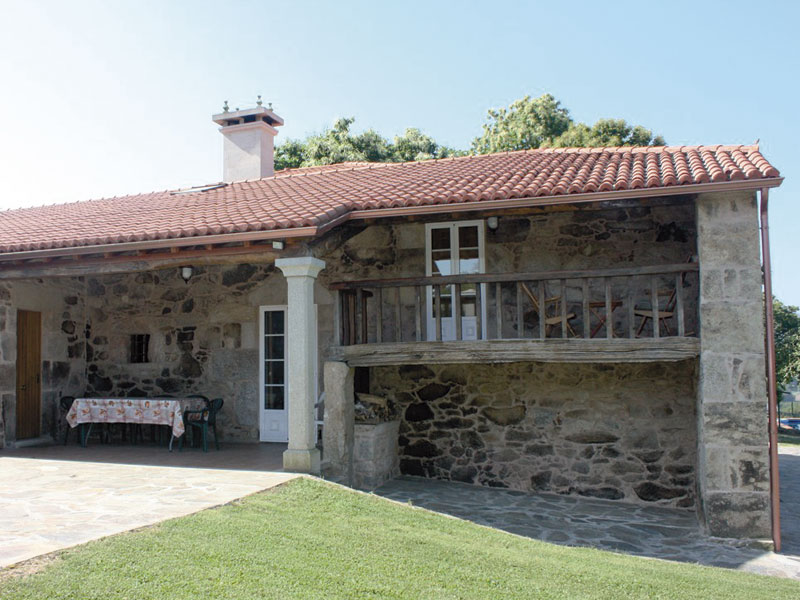 General
2 floors
Excellent
5 bedrooms
2 bathrooms
1 guest bathroom
Own Garage with 3 places
Areas
Plot: 8,450 m2
Built: 300 m2
Equipment
Furnished
Fitted kitchen with appliances
Fireplace
Gardens
Swimming-pool
Lg. de Rubín, s/n
36636 A Estrada – Pontevedra
Galicia – Spain
Contact our real estate agent
for this property
Real Estate Agent:
Mª Begoña Diz
If you want to arrange a visit, fill out the form below or contact me through the telephone +34 686 414 276.
C/. Arapiles, 4
36600 Vilagarcía de Arousa
(Pontevedra) – Spain
info@luxuryritual.com
T. +34 986 502 679